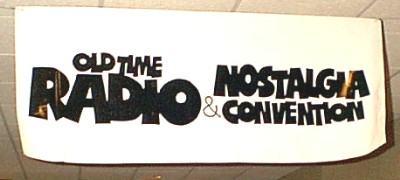 Cincinnati Old Time Radio Convention, 1999
Click here for a report on the convention.
---
Bob Burchett
Bob Burchett is the originator / producer / mastermind behind the Cincinnati Conventions.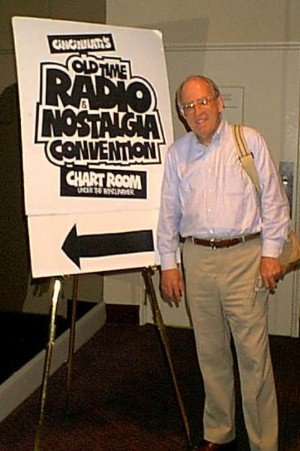 ---

This is part of the crowd that attended the convention as they watch a radio play being re-created.
---
Our Leader
Director Don Ramlow croons at a rare public appearance with the Boogie Woogie Girls.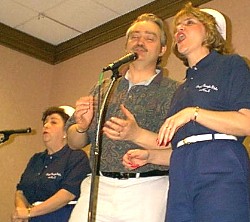 ---
Sound Effects
Here are the guys who supply all the sound effects for the radio productions.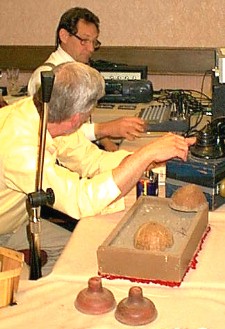 ---
The Raffle
Robert Newman holds the lucky ticket box aloft as a conventioneer draws a name.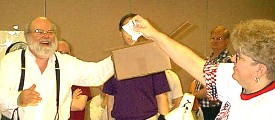 ---

Saturday night's banquet was well attended.
---
Ed Klute tickles the ivories with an unbelievably fast version of Sweet Georgia Brown, as his wife Nana looks on helplessly.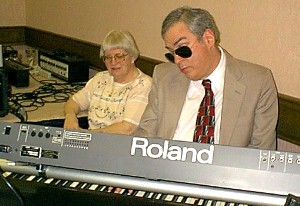 ---
The Boogie Woogie Girls entertain the crowd with World War II songs.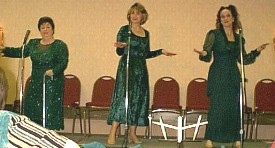 ---
Richard Diamond Private Eye, starred (left to right):Rosemary Rice, Bob Hastings, Clive Rice (seated just behind Bob), and Fred Foy.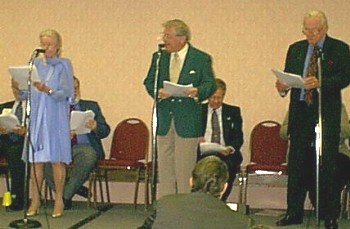 ---
This is a long shot of the cast, as seen from the back of the room.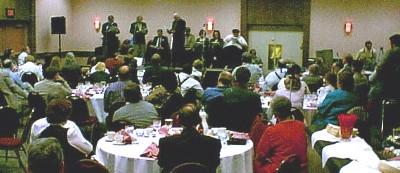 ---
After the show, the cast is applauded.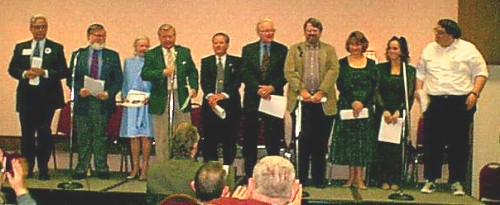 ---
Peg Lynch and Bob Hastings as Ethel and Albert.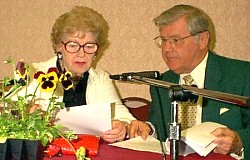 ---
Joan Beck accepts the Parley Baer Award for her husband, sound effects professional Barney Beck.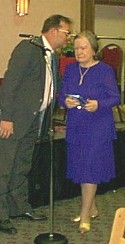 ---
Producer Bob Burchett presents a Stone-Waterman Award to Fred Foy...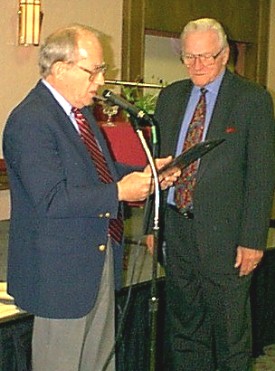 ---
...and to Bob Hastings (who wisely did not follow through with his threat to put us all to sleep with a long and boring acceptance speech)...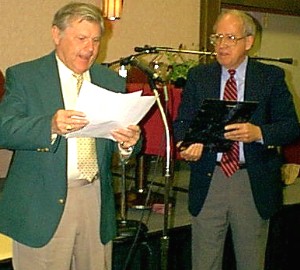 ---
...and to Peg Lynch....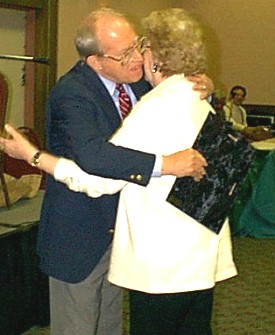 ---
....And Director Don Ramlow can't believe it's finally over.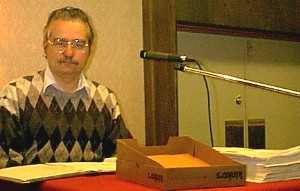 ---
---
Admission to the Convention is unbelievably reasonable--Just seven bucks each day ($14.00 total). Plan to join us next year! Email me for more information about any of this!

And if you haven't had enough, here are more photos.