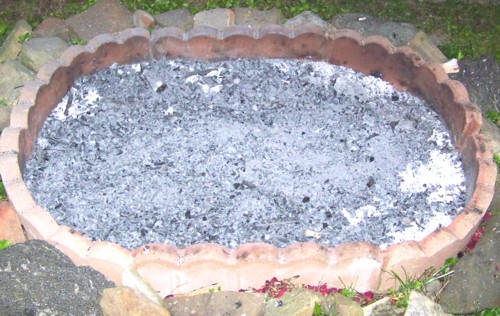 After looking at several ready-made fire pits, many costing well over $100, I decided to build my own. It cost twelve dollars.
You need just six lawn edging blocks, two straight and four quarter-rounds. They cost a bit under two dollars each. This gives you a fire pit about four feet by three feet.

It took me six minutes to "build": Five minutes to haul the blocks from the car to the back yard, and one minute to arrange them in an oval shape.

I just laid them out, on top of the ground. They aren't buried or attached to each other. (I stacked some other stones around the outside that were laying around the yard).

The above photo shows the finished pit. Those are ashes inside, from some limbs I burned. I used to dread having to dispose of fallen limbs and branches. Now they provide a free cookout.